VASELINE - BLUE SEAL ALOE FRESH LIGHT HYDRATING JELLY - 50ML
Regular price
Sale price
Rs 975.00
Unit price
per
Sale
Sold out
or 3 installments of
Rs 325.00
with

or 3 installments of
Rs 325.00
with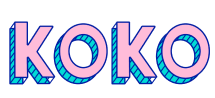 Vaseline® Blue Seal Aloe Fresh Petroleum Jelly speeds up your skin's natural recovery and protects against dry skin as it heals.
Product Details

• Vaseline® Aloe Petroleum Jelly is a healing moisturizer with a fast-absorbing formula and the goodness of Aloe Vera

• Vaseline® is the world's best-known hypoallergenic and non-comedogenic white petroleum jelly for gentle skin care
• A light hydrating petroleum jelly that absorbs fast with a non-greasy feel
• Use lightly on small cuts or wounds for gentle moisturizing and to aid healing
How to use
Scoop fingertips through jelly and spread across especially dry areas on skin until absorbed. Excellent for cuts, burns, or problem areas like hands, feet, elbows, and heels. Repeat as needed throughout day.
Share