DOVE - GO FRESH PEAR & ALOE VERA SCENT 48H ANTI-PERSPIRANT DEODORANT SPRAY - 250ML
Regular price
Rs 2,450.00
Regular price
Sale price
Rs 2,450.00
Unit price
per
Sale
Sold out
or 3 installments of
Rs 816.66
with

or 3 installments of
Rs 816.66
with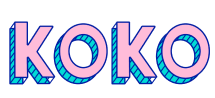 Dove Pear & Aloe Vera offers 48hr protection with a fresh, fruity scent whilst also providing great underarm care.

About this product
• Provides up to 48 hours protection against sweat and odour
• Enriched with our unique ¼ moisturizing cream
• Helps delicate underarm skin to recover from irritations and shaving rashes
• Leaves your underarms feeling softer and smoother
• Alcohol-free deodorant formula
• A bright and refreshing Dove Go Fresh Pear & Aloe Vera fragrance
Everyone wants the best of both worlds. Dove Go Fresh Pear & Aloe Vera Antiperspirant Deodorant unites fragrance and soothing care with sweat and odour protection – bringing together all the things you need from a deodorant, with all the things you want.
Its unique pear and aloe vera scent delivers a burst of unexpected freshness, while the long-lasting formula keeps you confidently dry and odour-free for up to 48 hours.
Enriched with our ¼ moisturizing cream, this Dove antiperspirant spray also nourishes and cares for your skin. The alcohol-free formula helps your underarms recover from irritation caused by shaving, leaving them soft, smooth and beautiful.
Perfect for
• Feeling fresh: From the moment you apply this antiperspirant deodorant, the bright and refreshing fragrance of pear and aloe vera uplifts you and keeps you feeling fresher for longer
• Long-lasting protection: This Dove Go Fresh deodorant delivers protection that really lasts. In fact, you can count on it to keep you fresh, dry and odour-free for up to 48 hours
• Caring for your underarms: Your underarms are surprisingly sensitive. Our ¼ moisturizing cream and alcohol-free formula is designed to nourish and soothe even the most sensitive of skin, so you can feel comfortable and confident every day
How to use
Remember to give your can a good shake before using to make sure you combine all the ingredients together. For even coverage, hold the can roughly 15cm away – that's elbow length if you don't have a ruler handy – and give each underarm a spray for a couple of seconds.

Try this
Are you a believer in changing your scents for the season? Our pear and aloe vera fragrance is especially gorgeous during the summer months, and perfect to take with you on your holidays.
Share