DOVE - GO FRESH CUCUMBER & GREEN TEA SCENT 48H ANTI-PERSPIRANT DEODORANT ROLL ON - 50ML
Regular price
Rs 1,450.00
Regular price
Sale price
Rs 1,450.00
Unit price
per
Sale
Sold out
or 3 installments of
Rs 483.33
with

or 3 installments of
Rs 483.33
with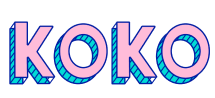 Dove Go Fresh Anti-Perspirant Deodorant helps to start your day with a zing thanks to its super-fresh green tea and cucumber scent.3
About this product
Fantastically fresh green tea and cucumber scents
0% alcohol to help reduce irritation
Provides excellent underarm care
Contains ¼ moisturizing cream for beautifully soft and smooth underarms
Glides on easily
Helps delicate underarm skin to recover from irritation caused by shaving
Nothing quite beats a nice cold shower in the morning to really get us going and help us to feel clean and hygienic, does it? If only we could bottle that feeling and keep it with us all day long, right? Well now you can, with Dove Go Fresh Cucumber & Green Tea Roll-on Antiperspirant Deodorant. The super-fresh scent is just what you need to extend that shower-fresh feeling throughout the day.
And it isn't just a refreshing scent that makes Dove Go Fresh Cucumber & Green Tea Roll-on Antiperspirant Deodorant such a good choice for the start of your day. As well as our reliable Dove antiperspirant deodorant formula, it also contains ¼ moisturizing cream to help your delicate underarm skin to recover from irritation caused by shaving. You'll have beautifully soft and smooth underarms in just three days.
So keep your Dove Go Fresh Green Tea & Cucumber Roll-on Antiperspirant Deodorant handy for when you hop out of the shower in the mornings – it's perfect for giving you a bit of added 'zing'.
Perfect for
Staying fresh: Apply Dove Go Fresh Antiperspirant Deodorant directly to your skin in roll-on form, and it'll keep you feeling fresh all day long, with up to 48-hour protection
Underarm care: If you're after nourished, beautiful underarm skin, Dove Go Fresh Cucumber & Green Tea Roll-on delivers underarm care with our ¼ moisturizing cream, leaving you with beautifully soft, smooth underarms
Pairing with a perfume: The clean, fresh green tea and cucumber scent in this Dove antiperspirant is great alone, but is also perfect for enhancing similar notes in your perfume. Try pairing it with a delicate scent with notes of apple or grapefruit
0% alcohol protection

: 

If you're looking for an alcohol-free antiperspirant deodorant, this has you covered on that front, too – it contains 0% alcohol, to help reduce irritation
How to use
For freshness that lasts all day: it's simple really – just gently move the rollerball in a circular motion over each underarm to ensure you've covered the area completely.

Try this
At only 50ml, this is the ideal antiperspirant for travelling. Just pop it in your handbag or carry-on luggage for a weekend away.

Share